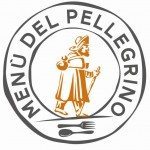 The Pilgrim's Menu project is based on historical research into the medieval diet, with particular reference to the way the poorest classes ate. This was the inspiration for the lifestyle of pilgrims, who were fed thanks to the charity of monasteries and hospices.
This analysis of the Mediterranean dietary and cultural milieu served as a tool to develop modern menus to propose to today's pilgrims, based on innovative products with a high cultural, nutritional, health and environmental value.
One of the main aims of the project is to communicate the model of the Mediterranean diet as an aid to health, dietary well-being and environmental sustainability that can be used by the entire global population. The strong points here are zero-mile products from local companies, reinforcement of the concept of the typical aspects of the lands crossed by pilgrimage routes and the choice of seasonal foods with a very low environmental impact.
The aim of the project is to stimulate and coordinate multidisciplinary cultural and scientific initiatives: the agribusiness sector, diet and nutrition, the economics and marketing of health, the environment and sustainable food. The project targets the agribusiness field (producers, processors and distributors) as well as the tourism industry serving consumers, pilgrims and travellers.
Adopting a healthy lifestyle and diet even temporarily, motivated not only by historical and cultural aspects but also nutritional considerations, as part of a significant experience such as the one in the land of St Francis, will unquestionably benefit consumers' eating habits. The dietary model that has been planned and implemented is not only produced and marketed locally, but it can also be exported to any other area interested in the cultural and religious aspects connected with pilgrimages.
This is the first basket of products on the pilgrim's menu, definable as healthy, typical, ethical and good.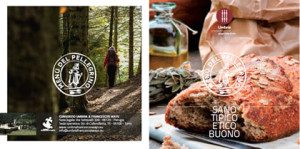 Download the Brochure of Pilgrim's Menu