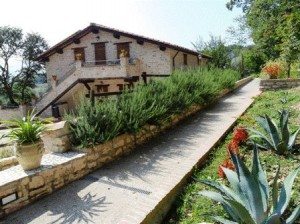 The farmhouse La Ciriola is located in Piediluco, close to the Marmore waterfalls. Rooms and apartments have been created from the renovation of old country buildings.
In the past centuries, One of these buildings hosted the customs along the path from the Duchy of Spoleto to the State of the Church. Not far away there is actually the place where the borders were.
Within the complex there are swimming pool, whirpool, large green spaces and children's playground.